Telling the community properties story
Community Properties of Ohio has achieved many milestones in its communities since inception in 2003. These milestones would not have been reached without the support of our partners, developers, community organizations and the residents of these communities.
updates
Latest news
6.28.19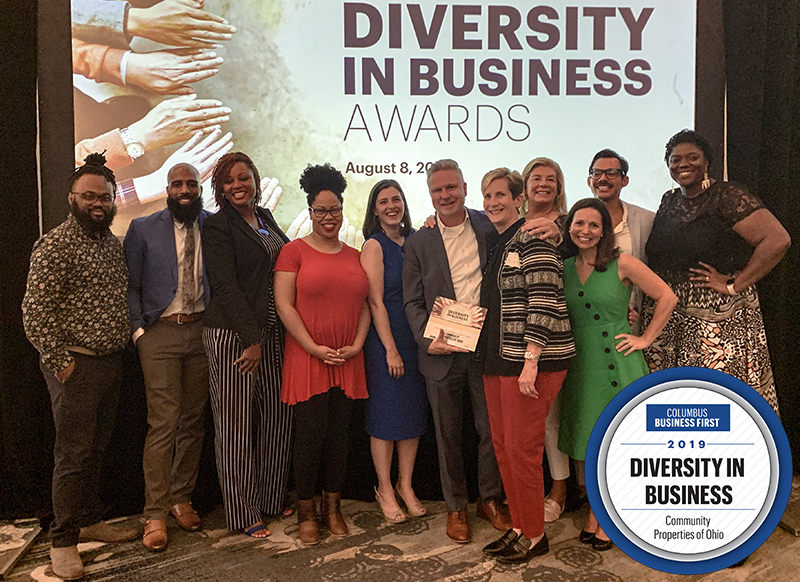 Community Properties of Ohio, which manages thousands of affordable housing units in Central Ohio, is credited with helping revitalize the neighborhoods it serves by investing in its residents. The organization said it was not satisfied to simply fix up older homes. Its leaders wanted to make sure community members felt the benefits.
CPO acquired more than 1,000 properties in 2003 that were scattered across seven inner-city neighborhoods. Sarah Lewis, CPO's marketing and communications manager, said in its nomination that the initial transition was a challenge. She said some neighbors "wanted these affordable units out of their backyards" because the complexes had high crime rates and there was a history of "racial segregation and little public investment." "(It) was an environment of mistrust at first, but the tides began to turn as all parties recognized we could "walk the walk.'"
Read More at bizjournals.com
5.15.19
A growing affordable housing development on the Near East Side is seeing success helping underprivileged parents get their college degrees. Stretching down North 17th Street south of East Long Street, Columbus Scholar House is a unique affordable housing concept with a larger mission.
Read More
4.9.18
Columbus CEO sat down with our President & CEO, Chad Ketler to talk about how we are using quality, affordable housing as a platform to spread hope throughout central Columbus.
Read More
3.14.17
Ohio Capital Corporation for Housing (OCCH) is pleased to announce the appointment of Chad Ketler as President & CEO of Community Properties of Ohio (CPO Management). Mr. Ketler will succeed Isabel Toth, founding President & CEO, when she retires in April.
Full Press Release
3.18.16
Community Properties of Ohio is honored to be recognized by The Columbus Foundation as one of the "5 Non-profits to Watch" in 2016! It is a privilege to be considered among such great company. The other nonprofits to make the list are the AIDS Resource Center Ohio, Columbus Metropolitan Library, HandsOn Central Ohio, and Maryhaven.
Full Press Release
12.16.14
The Ohio State University was named the recipient of a $16.5 million grant to establish an Early Head Start-Child Care Partnership to ensure low-income children in Columbus receive a healthy and enriching start. The Ohio State University will lead a coalition of social-service agencies, including CPO, to provide early-education programs for infants through age three. The unique program is made possible by a $16.5 million federal grant in which OSU will receive $2.7 million in each of the next five years. Matching dollars from grant partners will elevate the funding to $3.3 million annually. This initiative will support education, health, and community programming for children and families living in Franklinton, Hilltop, South Linden, Near East, Near South, Far South and University District neighborhoods throughout Columbus.
Full Press Release
06.12.14
Leaders of civic organizations today jointly announced real estate acquisitions of prime locations that are strategic to the ongoing redevelopment of Weinland Park. This new infusion of capital will enable continued progress in transforming the neighborhood. Campus Partners for Community Urban Redevelopment, through grants from The Ohio State University, The Columbus Foundation and Ohio Capital Corporation for Housing, closed today on the purchase of two sites previously occupied by carryouts. In turn, the organization will sell the D&J Carryout at the corner of North 4th Street and 8th Avenue to Community Properties of Ohio (CPO), an affiliate of Ohio Capital Corporation for Housing, and promote redevelopment of Kelly's Carryout at North 4th Street and 11th Avenue following demolition and environmental clean-up.
Full Press Release